If you're in the Portland, Oregon area, I'll be at Powell's Books at Cedar Hills this Thursday interviewing Matt Kirkland, the creator of the enormously popular Dracula Daily, which originally serialized Bram Stoker's 1897 novel as a Substack newsletter, creating an internet-scale book club with over 240,000 subscribers, now published as a gorgeous hardcover volume annotated with memes, fan art, and comics from the community.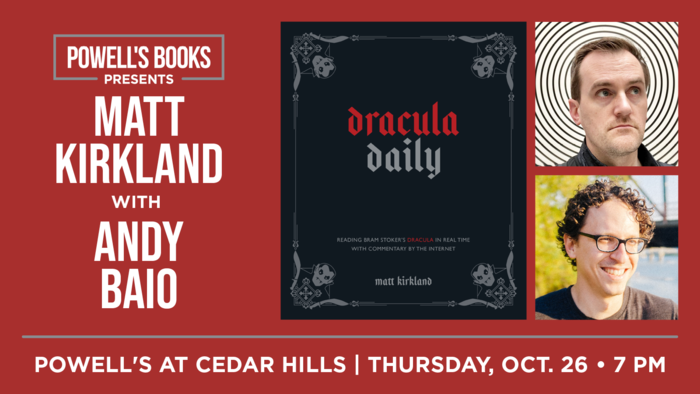 Bram Stoker's Dracula is an epistolary novel, told in the form of a series of diary entries and letters, and Dracula Daily delivers each one to subscribers "as-it-happens," on the day that each message is dated, pacing it out over a period of six months from May to November.
A pandemic project born in lockdown, Matt originally ran the newsletter in 2021 for a couple thousand people, but when he restarted it last year, it blew up on Tumblr where fans were sharing their commentary and fan art every day, which is collected through the book.
I've loved this project since Matt first posted it to the XOXO Slack in January 2021. It reminds me of other time-shifted projects I've loved in the past:
The slow, steady pace of updates combined with an online community can breathe new life into old works, and I'm looking forward to hearing more about it from Matt on Thursday night. Details about the event are available at Powell's site.