Last year, my wife Ami designed and released her first game, a conversational card game called You Think You Know Me, raising nearly $30k from over 600 backers on Kickstarter. I wrote about it when it was still funding on Kickstarter last year, but didn't follow up with everything since.
The game released on schedule in March this year, and went on to sell out her initial 2,000 unit print run completely by the summer. Her second print run (7,500 games!) just arrived, making its way to all her retailers, and you can once again buy the game directly from her website.
The Peach Pack
Earlier this month, Ami launched a project for The Peach Pack, a deck of 106 new cards themed around sex and sexuality, designed to be played either as a standalone game or as an expansion to the original game.
The project ends tomorrow at 6pm PT/9pm ET — and still has a ways to go. It's currently at 40% funded, and will take a serious push to get the word out.
It's $15 for the Peach Pack alone, or you can get both games at a discount. The video below explains more, or you can read more on the project page.
Why I Love It
When Ami started writing the Peach Pack cards, she was intent on making the new game gender-neutral, sex-positive, and queer-friendly.
You'd think that would be a no-brainer in 2018, but I was surprised at how many adult-themed games we looked at make assumptions about gender, sex, and sexual orientation. They assume players are straight and cisgender, and those assumptions rule out so many people.
For me, it was just as interesting to see what kinds of cards weren't in the deck, as which ones were. There aren't any cards with references to anatomy or positions that aren't universal, and never falls into heteronormative tropes.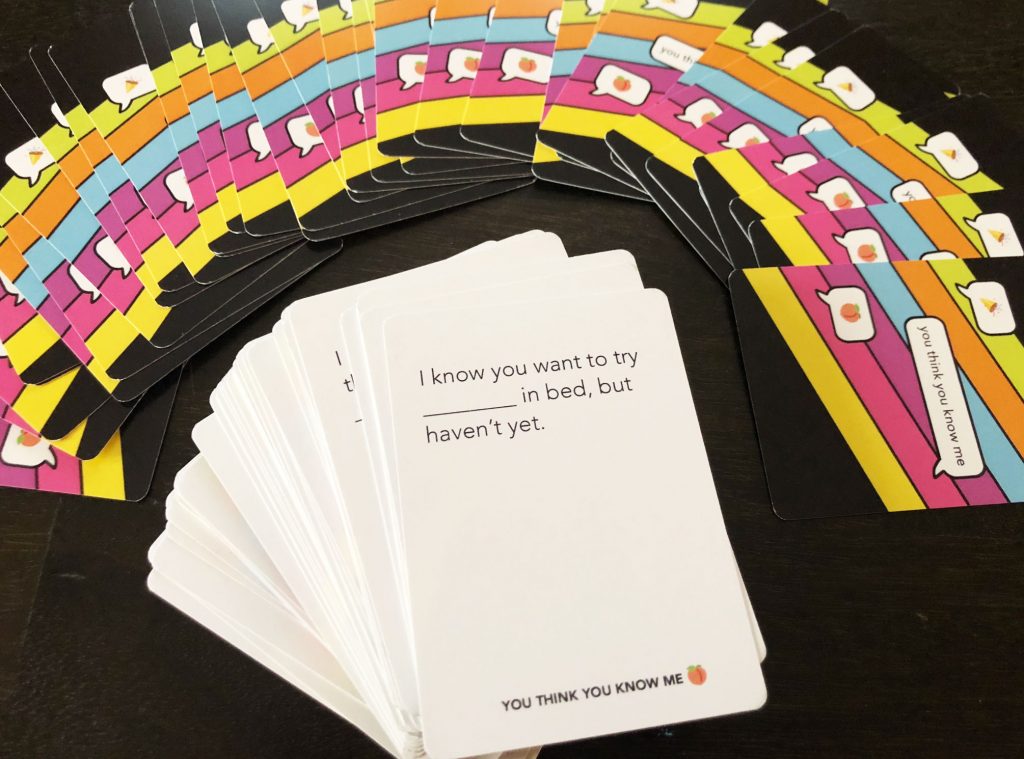 So, what does that leave? So much! The cards are all about what we love and lust over: what we find sexy, what we prefer, what we dream about, and our past experiences.
Like the original game, many of the questions are playful, designed to provoke conversation and laughter. Would you rather have sex in space or underwater? If you could sleep with any mythological creature, which would it be?
It's a fun and thoughtful game, and I really hope it gets made. Check it out, spread the word, and consider backing it!